Alan Springett began working in the Australian electronics industry in early 1973.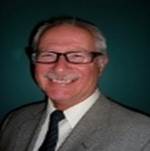 Back then, manufacturing was relatively healthy, with TV manufacturers, white goods, and telecommunication companies among the bigger customers.
For all that time Alan has faithfully served his customers, working for various employers such as McMurdo/Swann, IRH/Eaton, Braemec, Vishay, Hawker Richardson  and Suba Engineering. The employment involved mainly working with design and production engineers, operation managers and buyers.
This experience over 40 years has allowed Alan to have a widely based grounding in empathising with the needs of Australian
OEMs in all areas of the production cycle, but in particular with the various aspects of electronics and electrical production.
The retrenchment of Alan from Eaton at he end of 2011 has now provided the opportunity for Alan, thanks to his knowledge of key contacts in Taiwan, to work with his customers across a broad range of materials and services, without the limitation of an employer's "line card".
Alan today promotes the procurement services of a significant and well-established sourcing company out of Taiwan, specializing in this work since 1973.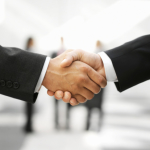 The concept is that Australian customers work directly with this Taiwanese company, obtaining reliable quality from proven factories, together with professionally negotiated prices and MOQs. Prices are very competitive as you enjoy inclusion into the buying power of about US$1,000,000 per fortnight.
So it is very much like having your own office, inspection, and warehouse in Taiwan, with your interests being looked after professionally, and with the long-term view.
In about 2 short years, Alan has brought together 15 business relationships, and those relationships are growing.
It is Alan's expectation that perhaps as many again will appreciate the ease and cost-downs of this model over the next couple of years. Then Alan looks forward to this full complement of OEMs, to work together with going forward.